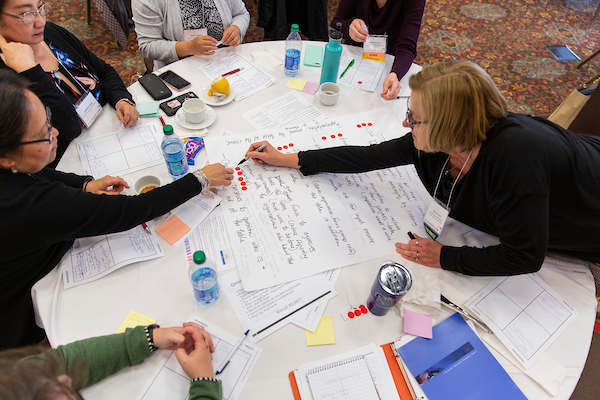 Registration is now open for our Spring Regional Meetings!
For the first time since the COVID-19 pandemic, the Wisconsin Cancer Collaborative is hitting the road and coming to a city near you.
We are hosting three meetings across Wisconsin to bring members together to network, learn, and connect.
Registration is free and breakfast will be provided.
Learn more and register for the regional meeting happening in your area.

Northeastern Wisconsin Regional Meeting
May 9th | 9 am – 12 pm
Fox Cities Stadium
2400 North Casloma Drive
Appleton, WI
Southern Wisconsin Regional Meeting
May 16th | 9 am – 12 pm
The Ingleside Hotel
2810 Golf Road
Pewaukee, WI
Northwestern Wisconsin Regional Meeting
May 19th | 9 am – 12 pm
Gundersen ICE House
1827 Sims Pl
La Crosse, WI
Help us spread the word!
Networking, collaborating, making connections. This is why you love the Wisconsin Cancer Collaborative! Chances are, you know someone who could benefit from our resources, too. Will you invite them to attend the 2023 Regional Meetings, so they can see us in action?
Please help us spread the word by sharing this flyer to encourage your colleagues, partners, & friends to join us.