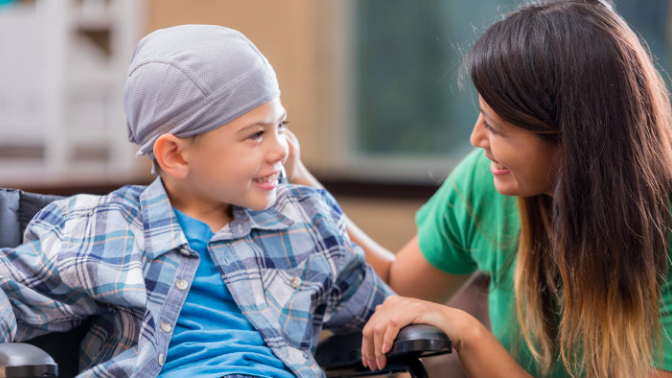 September is National Childhood Cancer Awareness Month — a time to honor survivors of pediatric cancer and raise awareness about childhood cancer and its impact on long-term health.
Childhood cancer is the leading cause of death by disease for children under age 14. In Wisconsin, an estimated 263 children are diagnosed with cancer each year.
According to the American Childhood Cancer Organization, two out of every three childhood cancer survivors will experience significant long-term health issues as a result of their treatment, which can negatively affect their health and well-being for the rest of their lives.
Do you work with childhood cancer survivors? If so, we would love to hear from you. What are your successes and/or barriers in addressing the needs of childhood cancer survivors and their caregivers? Let us know, and we may include your responses in future efforts to raise awareness about childhood cancer in Wisconsin.
Photo credit: American Cancer Society