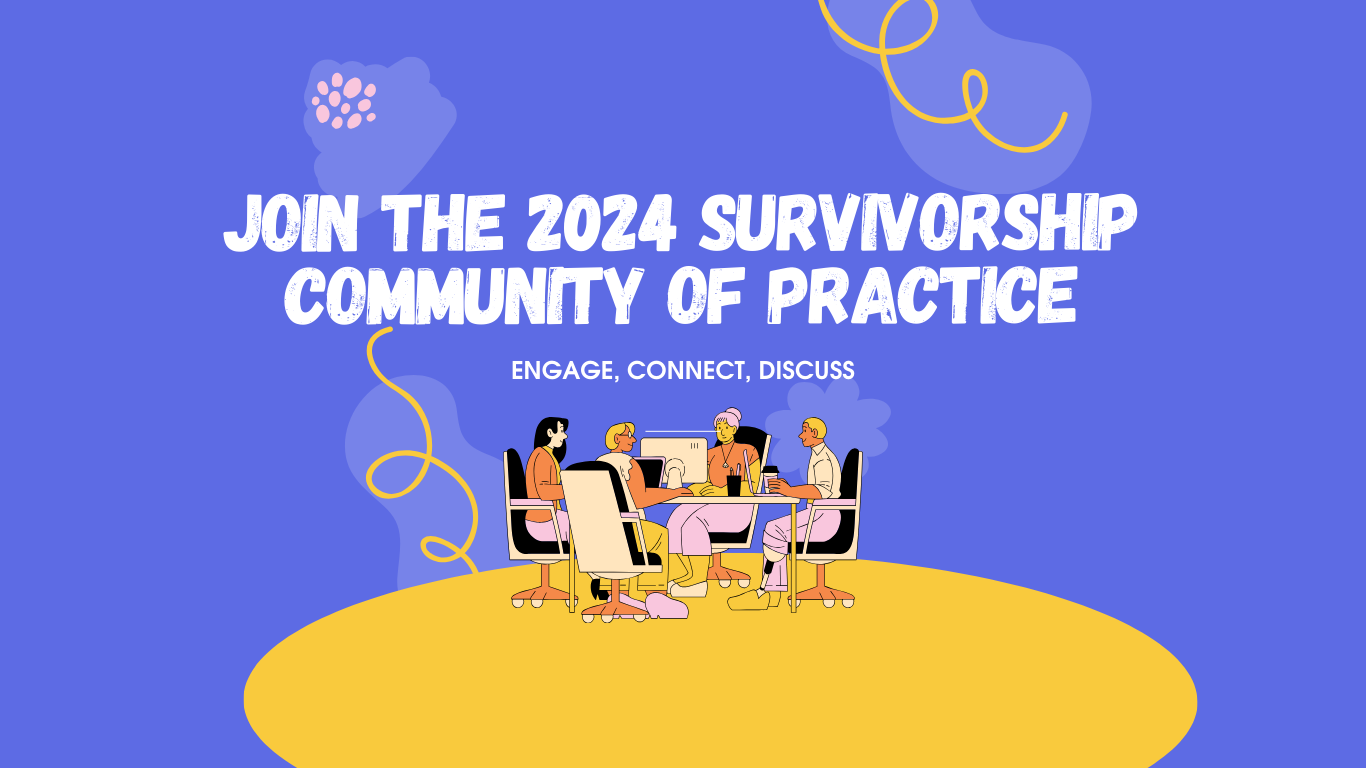 We are now recruiting health systems and or community-based organizations for our 2024 Survivorship Community of Practice (COP).
The Survivorship COP is led by Wisconsin Cancer Collaborative Outreach Specialist, Alexandria Cull Weatherer, and co-chaired by Kirsten Norslien of Gilda's Club Madison.
This work originated from a 2020 survey of Wisconsin cancer treatment facilities, which helped determine cancer survivorship care practices across Wisconsin. Results were published in this article, The current status of survivorship care provision at the state level: a Wisconsin-based assessment, and revealed gaps in mental health services, fertility services, sexual health services, and exercise/rehabilitation services. As a result of the gaps identified in the survey, in 2023 a Survivorship COP, or small group of peers, formed to identify opportunities for improvement at their site's survivorship care program and services. 
The 2023 Survivorship COP was comprised of 15 organizations with 36 sites across the state, representing various health systems and perspectives in survivorship care. Each site worked on their own individual workplans addressing one of the identified gap areas in survivorship care. The goal of the group is to improve cancer survivorship care for Wisconsinites at their site, share strategies with the group, learn from one another, pool resources, and provide technical assistance.
Organizations in the 2024 Survivorship COP will be asked to complete work of their own choice in one of the key gap areas of mental health, sexual health, fertility, and/or exercise/rehabilitation services. 
Meetings happen virtually and quarterly. Space is limited.
If you want to learn more, or are interested in joining the 2024 Survivorship COP, please contact Alexandria Cull Weatherer at [email protected].