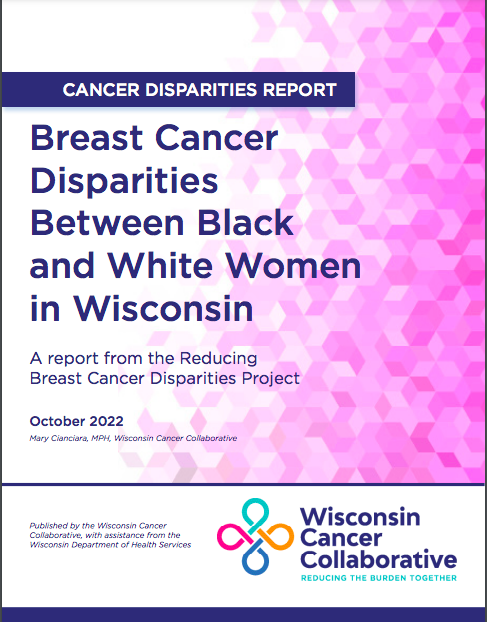 The Wisconsin Cancer Collaborative is proud to release a new report on breast cancer disparities in Wisconsin. The report, "Breast Cancer Disparities Between Black and White Women in Wisconsin", examines the significant breast cancer disparities between Black and White women in Wisconsin, particularly in the southeastern region of the state.
The report was developed in coordination with the Reducing Breast Cancer Disparities Leadership Team and Data Committee. The Wisconsin Cancer Collaborative is particularly thankful to Hayley Tymeson, MPH, and the women and survivors whose personal stories inspired this work.
A few key takeaways from the report:
The breast cancer mortality rate for White women has decreased since 1995; however, the mortality rate for Black women has held relatively steady during the same period.
Black women are disproportionately diagnosed with breast cancer at later stages.
Increasing access to resources like the Wisconsin Well Woman Program will help address these disparities.
This report highlights the need for continuous access to timely, high-quality data to better understand the degree of these disparities.