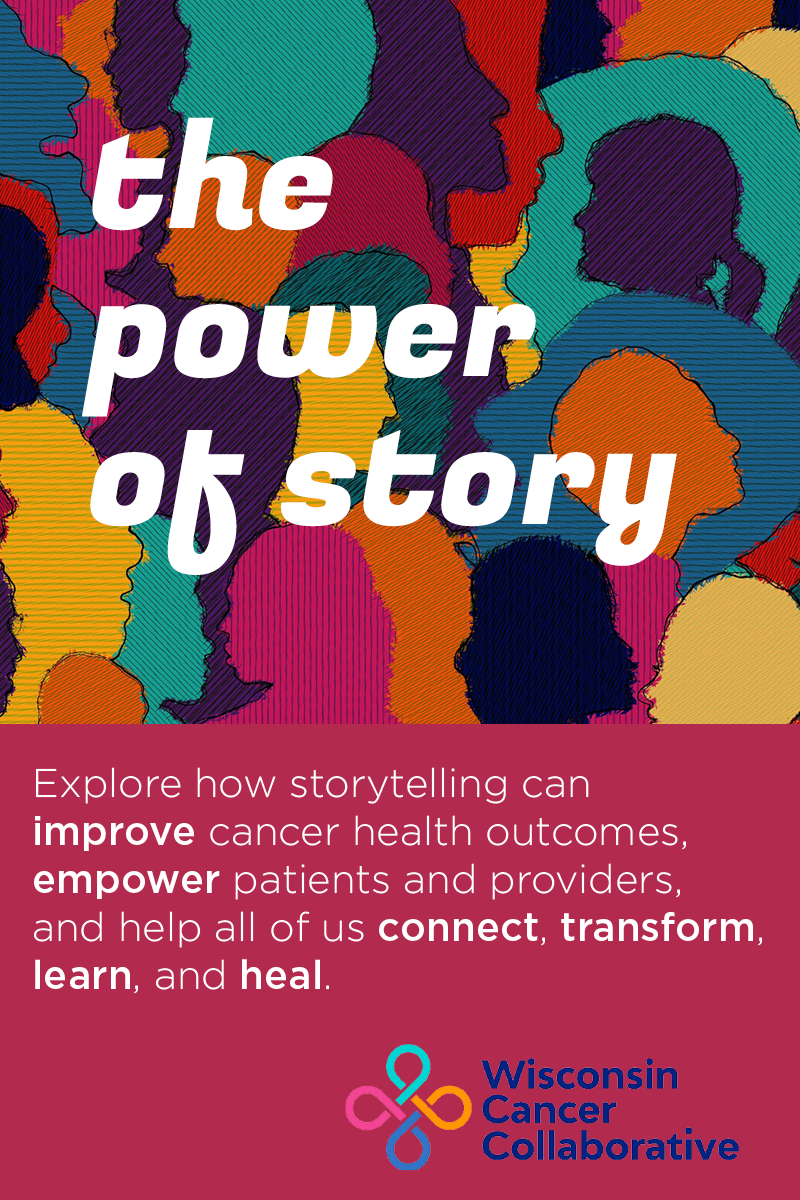 Join us for the 2022 Wisconsin Cancer Summit to explore the power of story across the cancer care continuum.
Learn how storytelling can empower patients and survivors, reduce provider burnout, inspire change, bring data to life, improve the health of our communities, and more!
Please save the date: Oct. 19-20, 2022, Edgewater Hotel, Madison, WI
We will update our website with more information in the coming months!