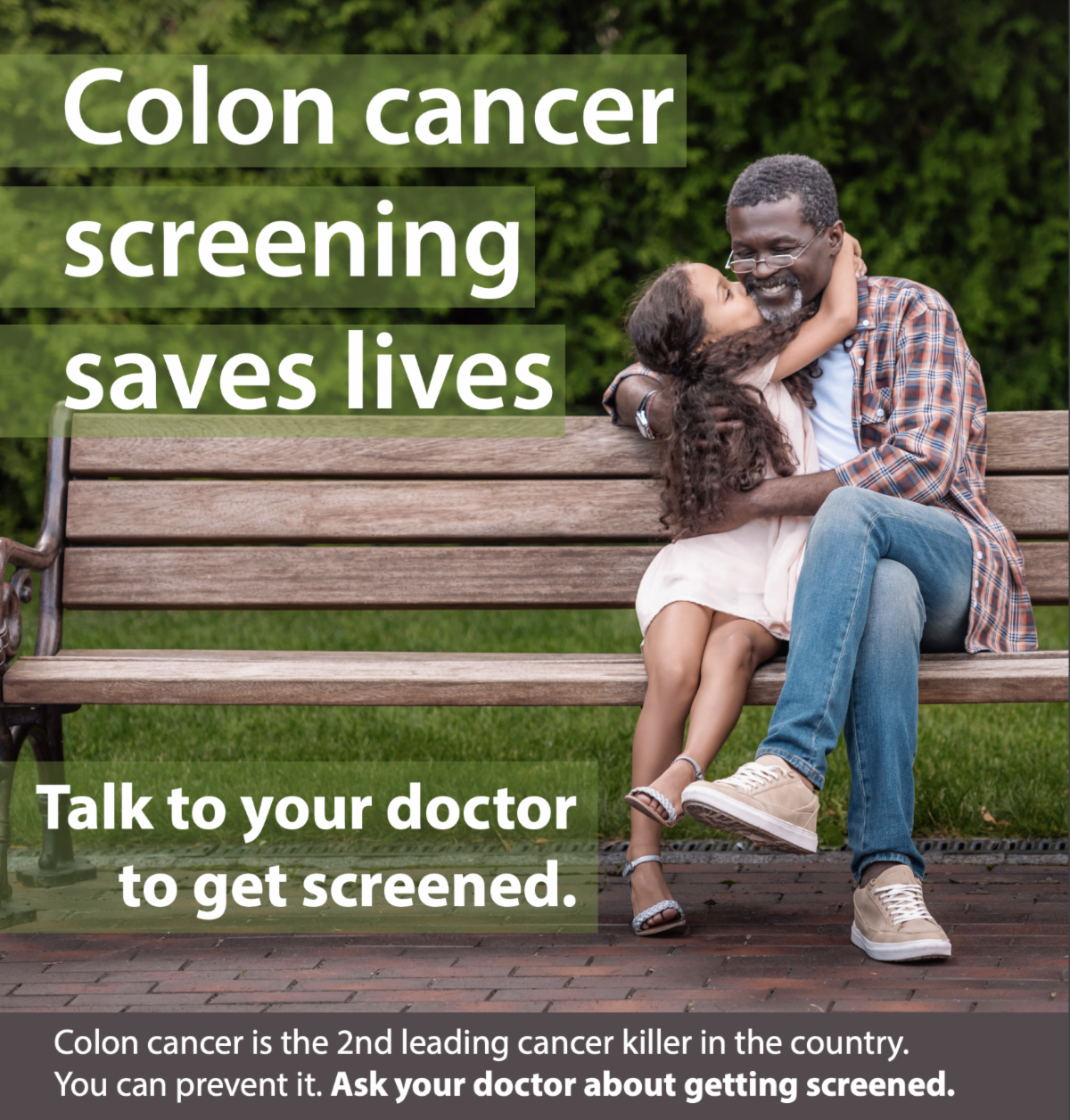 Join us this March in celebrating National Colorectal Cancer Month. Colorectal cancer can be a devastating disease, but it can be prevented with regular, on-time screenings.
Screening guidelines have been updated to help find these cancers earlier when they can be easier to treat. Adults ages 45 and older need to be screened for colorectal cancer and have several options to choose the best test for them.
Many people do not know they are eligible for colorectal cancer screening or are still behind on missed cancer screenings because of the pandemic. Throughout March, you can share important messages about colorectal cancer screening, cancer prevention, and early detection.
Use these Wisconsin Cancer Collaborative colorectal cancer resources to help increase screening rates Wisconsin.
Social Media Toolkit
Download and share our six social media graphics and sample messages.
Infographic
Use this infographic to introduce audiences to the basic facts about colorectal cancer in Wisconsin.
How-to-Sheet
Share this colorectal cancer handout with patients and families who may have financial, educational, or language barriers.
We've also curated a round-up of partner resources to support your colorectal cancer awareness activities.
National Colorectal Cancer Roundtable (NCCRT)
NCCRT is a national coalition of supporters and advocates dedicated to reducing the incidence and mortality from colorectal cancer in the US. NCCRT curates an extensive resource center and invites organizations to join the 80% in Every Community pledge, which is dedicated to increasing colorectal cancer screening rates in every community to 80%.

CRC Awareness Month Webcast, March 23rd
Attend the National Colorectal Cancer Roundtable's annual CRC Awareness Month Webcast and hear the latest state of the field updates that inform this work. Register here.

Pink Shawl Initiative Colorectal Cancer Graphic
Share this graphic to raise awareness of the high rates of CRC that American Indians and Alaskan Natives experience and the importance of early screening and detection. View graphic.

FightCRC
FightCRC is a national patient empowerment and advocacy organization that provides balanced and objective information on colorectal cancer screening, treatment, and policy. Learn more about their work, events, and download their toolkits and factsheets.

GWU Colorectal Cancer Awareness Tools
This helpful online toolkit from GWU includes resources, data, tips for communicating about colorectal cancer, and best practices for communicating with a diverse audience.
#BlueBeadsForCRC
This national campaign from the American Indian Cancer Foundation raises awareness of colorectal cancer across Indian County. Learn more and download their Blue Beads Toolkit.

Go #BlueForCRC!
The Colon Cancer Coalition, Fight Colorectal Cancer, and the American Cancer Society invite you to go BLUE this March. You're invited to light landmarks in blue to promote colorectal cancer awareness. Learn more and submit your health center, organization, or landmarks today!

Colorectal Cancer Alliance (CCA)
CCA is the nation's leading nonprofit dedicated to colorectal cancer. They empower allies to support patients, families, caregivers, and survivors, raise awareness of preventative measures, and help support critical research. CCA offers financial assistance programs to help cover screening and/or treatment costs.

National LGBT Cancer Network
The National LGBT Cancer Network works to improve the lives of LGBT cancer survivors and those at risk for cancer. They have created a Colorectal Cancer Toolkit designed to answer the LGBTQIA+ communities most asked questions about colorectal cancer.