Social media graphics, messages, and posters
Raise awareness about colorectal cancer screening by sharing the following social media graphics, poster, and how-to sheet. The social media messages used here were drawn from Recommended Messaging to Reach the Unscreened, published by the National Colorectal Cancer Roundtable.
Download, customize with your logo and/or contact information, and hang in your clinic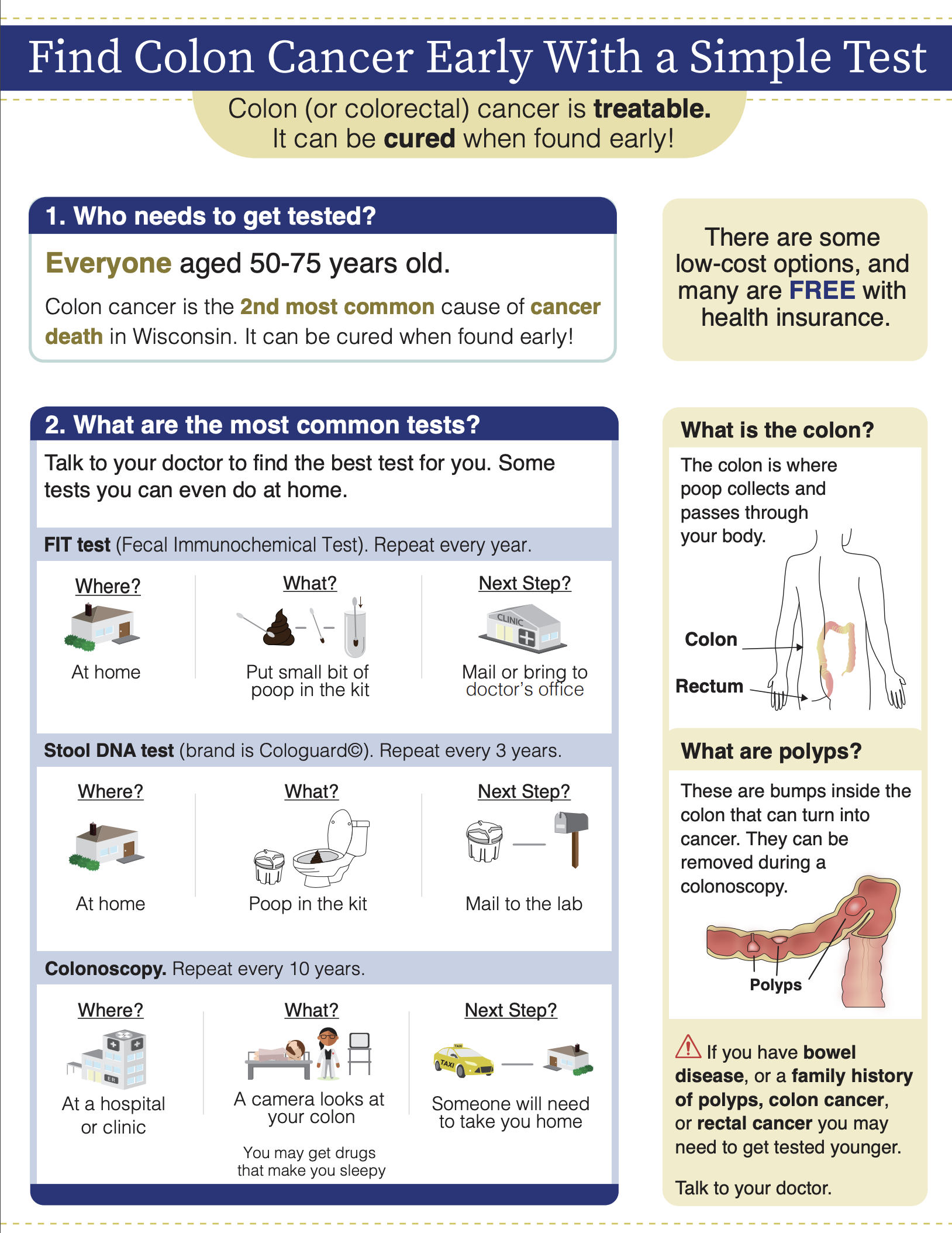 Share this colorectal cancer handout with patients and families who may have financial, educational, or language barriers.