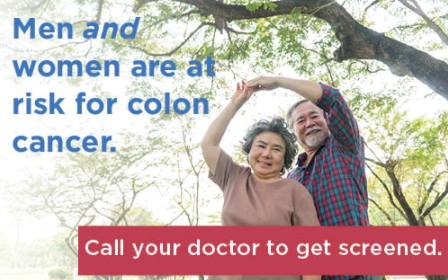 New guidance from the federal government will require most private health insurers to cover follow-up colonoscopies, without patient cost-sharing, after a positive non-invasive screening test. 
When a patient receives an abnormal result from a stool-based screening or direct visualization test, they often need a follow-up colonoscopy to confirm a cancer diagnosis. Because follow-up colonoscopies often are considered diagnostic, they haven't been fully covered by many insurers, leaving some patients with high out-of-pocket costs.  
Now, under the new federal guidance(pages 10-12 in the link), follow-up colonoscopies will be considered part of a patient's initial cancer screening, which means most insurers will be required to cover the cost in full. 
The new guidance was released last month by the US Departments of Labor, Health and Human Services, and Treasury, as part of a larger set of updates to the Affordable Care Act related to health insurance coverage of preventive health services.  
The new guidance is based on an updated recommendation from the United States Preventive Services Task Force last year, lowering the age for most colorectal cancer screenings to 45 years. When a stool-based test or direct visualization screening reveals abnormal results, the USPSTF recommends a follow-up colonoscopy for further evaluation.  
After May 31, insurers will be required to comply with the new guidance when their new "plan year" begins. The guidance does not apply to Medicare beneficiaries, and it is unknown at this time if follow-up colonoscopies will be covered under Wisconsin's Medicaid program.

Related Resource: Help patients understand their screening options with our colorectal cancer fact sheet, available in Spanish and in English.