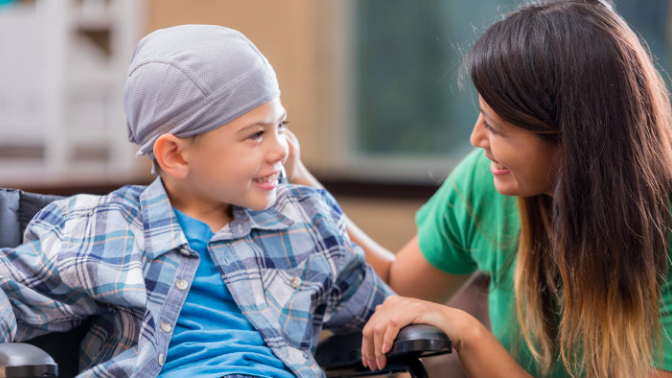 September is National Childhood Cancer Awareness Month — a time to honor survivors of pediatric cancer, provide support to families remembering a loved one, and raise awareness about childhood cancer and its impact on long-term health.
Childhood cancer is a leading cause of death for children. In Wisconsin in 2020, 251 children were diagnosed with cancer.
According to the American Childhood Cancer Organization, two out of every three childhood cancer survivors will experience significant long-term health issues as a result of their treatment, which can negatively affect their health and well-being for the rest of their lives.
Does your work support the ongoing needs of childhood cancer survivors? If so, we would love to hear from you. What are your successes and/or barriers in addressing the needs of childhood cancer survivors and their caregivers? Let us know, and we may include your responses in future efforts to raise awareness about childhood cancer in Wisconsin.
Photo credit: American Cancer Society
Related Resources:
–American Childhood Cancer Organization: Resources for kids and families affected by childhood cancer, including play medical kits, books for siblings and parents, journals for teens, and more.
–National Cancer Institute: Resources for caregivers of children with cancer.
–Children's Oncology Group: Support for children and families navigating cancer diagnosis and treatment.
Learn More:
-Join us on September 14th for a special webinar on Pediatric Cancer in Wisconsin. Register today!
-Read this month's Member Spotlight featuring Autumn Gentry, Childhood Cancer Advocate from the MACC Fund.