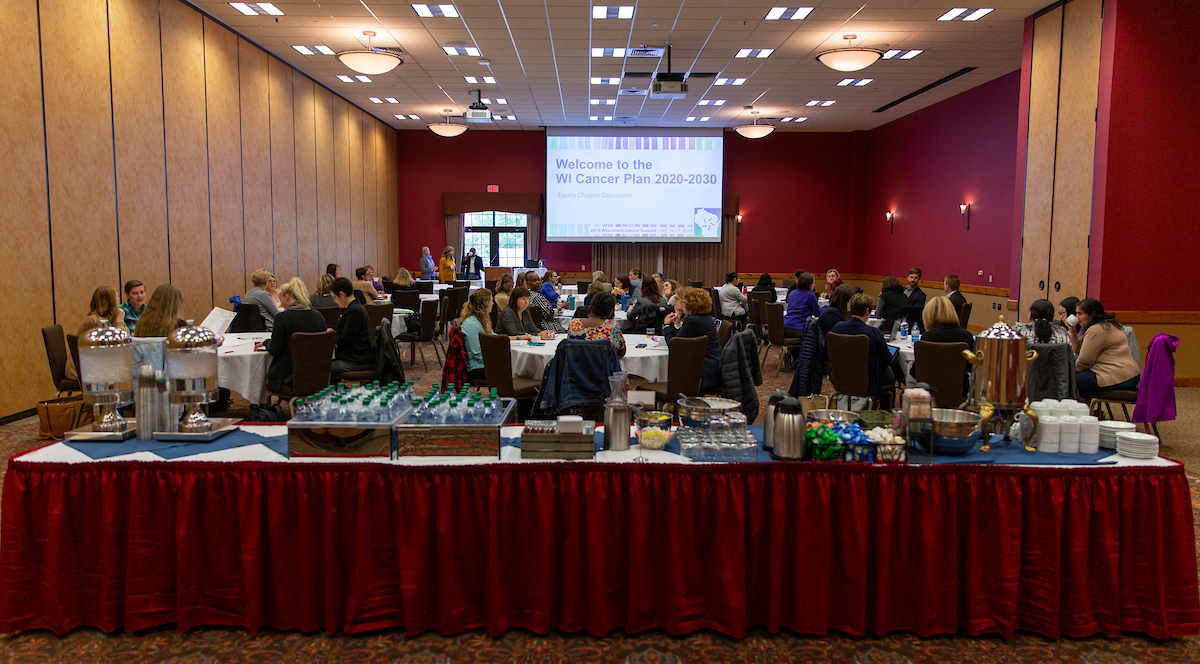 We are thrilled to announce the return of the in-person Wisconsin Cancer Summit, Oct. 20-21, 2021.
How can the cancer control community learn from the lessons of the past year to create a healthier and more equitable future? Please join us for networking, knowledge-building, and taking action:
Building Blocks for a Strong Wisconsin
Tools to improve health and cancer outcomes in our communities
Oct. 20, 2021 | Half-day pre-Summit
Oct. 21, 2021 | Full-day Summit
Edgewater Hotel, Madison, WI
In-person and virtual attendance options will be available.
We are closely monitoring COVID-19 data and recommended precautions to ensure the utmost safety of this event. Please note that future circumstances may require this event to move to an all-virtual platform.

Agenda and registration details coming soon.