About the 2023 Wisconsin Cancer Summit
November 1 & 2, 2023 | The Wilderness Resort, Wisconsin Dells, WI
This year's theme is The Power of Action. Gain inspiration from the work and stories of people in your community while also learning about your role in the cancer plan and how to improve health outcomes in Wisconsin.
The Wisconsin Cancer Summit is free and open to the public. You don't have to be a member to attend, but we would love to have you join us!  Joining is free. Learn more about becoming a Wisconsin Cancer Collaborative member today.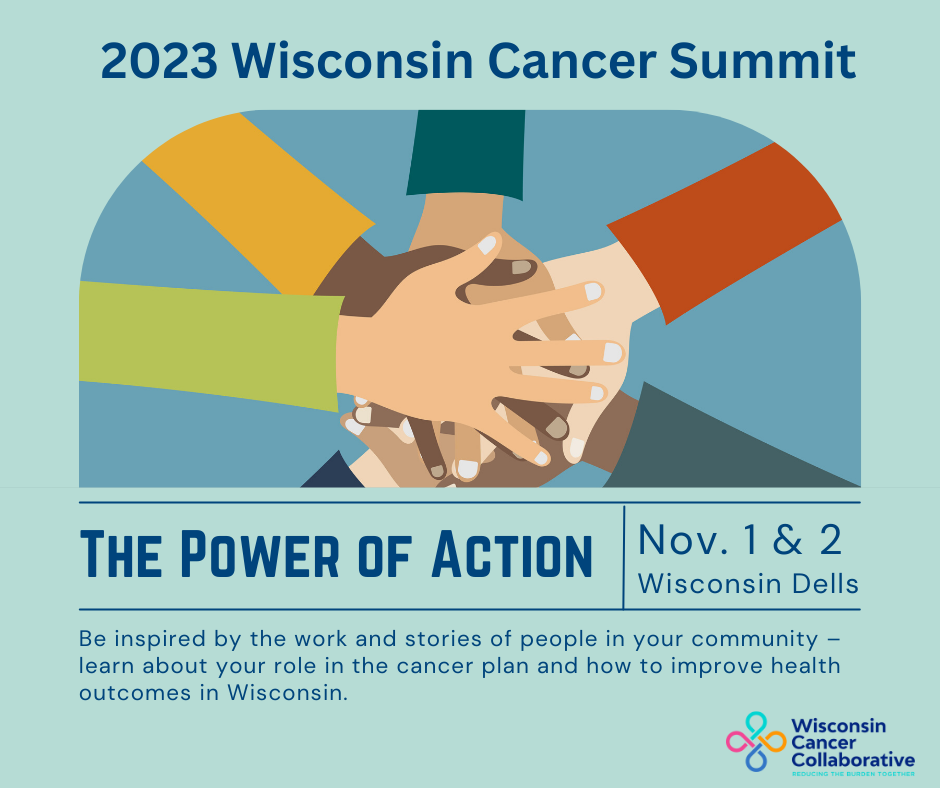 The Summit is free and open to the public.
You are able to register for one or both days.
Please list any special accommodations (ex. access to a lactation room) or food allergies when you register.
You will receive an automatic email confirming your registration.
Exhibiting at the Wisconsin Cancer Collaborative gives you the opportunity to showcase your organization and network with its attendees. It is a chance to connect with others in cancer control and highlight your organization.
Cost: $500 or FREE for non-profit organizations
What's Included: One exhibitor table on the day of the Summit, and your organization's name and logo on the conference booklet.
Exhibitor tables are available at no cost to non-profit organizations.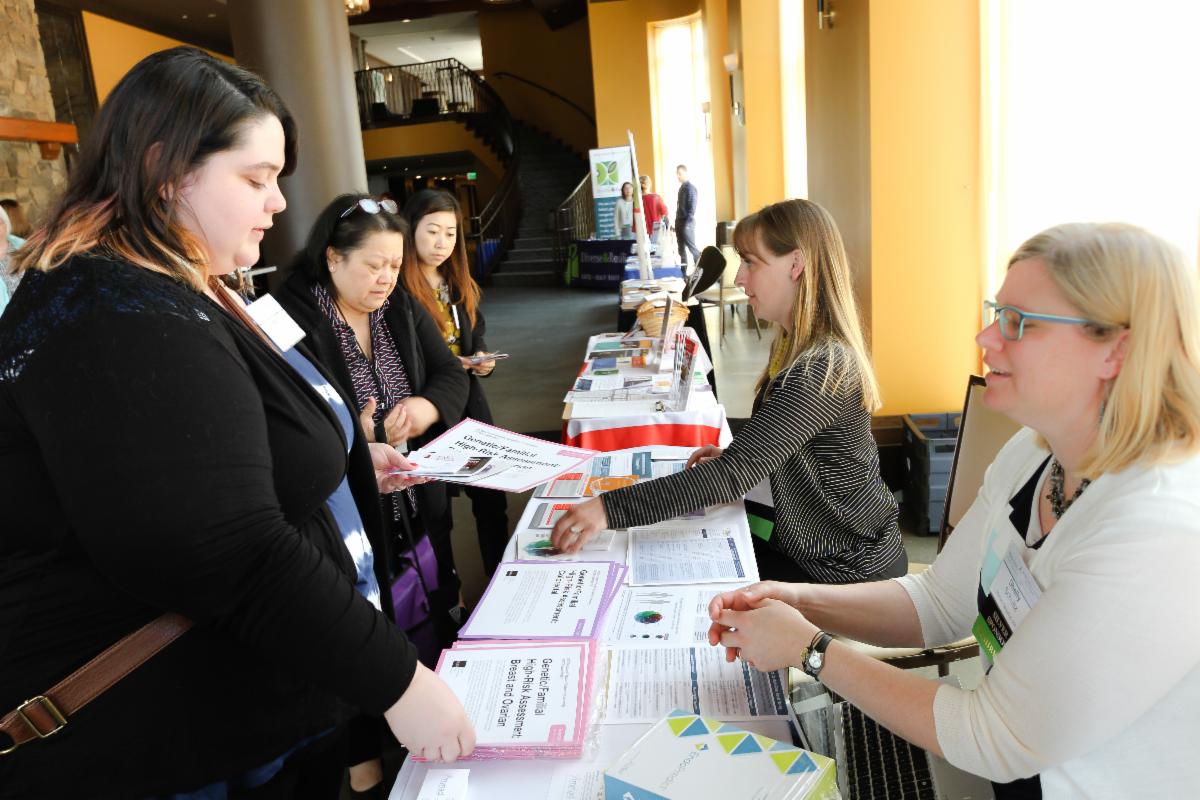 Is your organization interested in sponsoring the Wisconsin Cancer Summit? There are limited opportunities to get involved! See the different sponsorship levels below.
Presenting Sponsor | Cost: $1,500+
Presenting Sponsorships include recognition on tables in the main ballroom, one exhibit table, your name and logo on the conference booklet, and recognition as a Summit sponsor by the emcee.
Lunch Sponsor | $2,500
Reception Sponsor | $2,000
Breakfast Sponsor | $1,500
Exhibit Hall Sponsor | $1,500
Community Sponsor | Cost: $750
Community Sponsorships include one exhibit table on Summit day, name and logo on conference booklet, and verbal recognition as a Summit sponsor by emcee.

Questions? Contact Beth Brunner at [email protected].
Wednesday, Nov. 1  |  5:00 - 7:00 pm
The Wilderness Resort, Wisconsin Dells, WI
5:00 - 6:00 PM | Networking Reception
6:00 - 7:00 PM | Fireside Chat
Thursday, Nov. 2  |  8:00 am - 4:00 pm
The Wilderness Resort, Wisconsin Dells, WI
8:00 - 8:30 AM | Networking Breakfast
8:45 - 9:00 AM | Welcome & Purpose of the Day

9:00 - 9:45 AM | Plenary Speaker
Paula Tran, MPH, State Health Officer
9:45 - 10:45 AM | Data Panel

11:00 - 12:00 PM | Breakout Sessions A & B
Breakout Session A: Community Health Workers in Cancer Prevention and Control
Breakout Session B: Wisconsin's Efforts to Reduce Youth Vaping
12:00 - 12:50 PM | Networking Lunch & Awards
1:00 - 2:00 PM | Breakout Sessions C & D
Breakout Session C: The Power of Advocacy
Breakout Session D: Cancer Survivorship
2:15 - 3:15 PM | Cancer Control in Action
3:15 - 4:00 PM | Closing Session
Please share the following graphics on your social media channels to invite colleagues and community partners to join us.
To download a social media graphic, click on the thumbnail below to open the image in a new tab. Then right-click on the image and select "Save Image As..." (Mac users: Press and hold the "Control" key while clicking on the image, then select "Save Image As...")
COVID Safety Note: We're doing everything in our power to safely host an in-person event. We are closely monitoring case rates, and we are implementing disease control measures based on state and federal guidance. Should we need to switch to an all-virtual event, we will alert you as soon as possible. We will share more information regarding our COVID safety precautions as we get closer to the event.