Pulling Back Your Genetic Roots Community Conversation
April 30 @ 1:00 pm

-

3:00 pm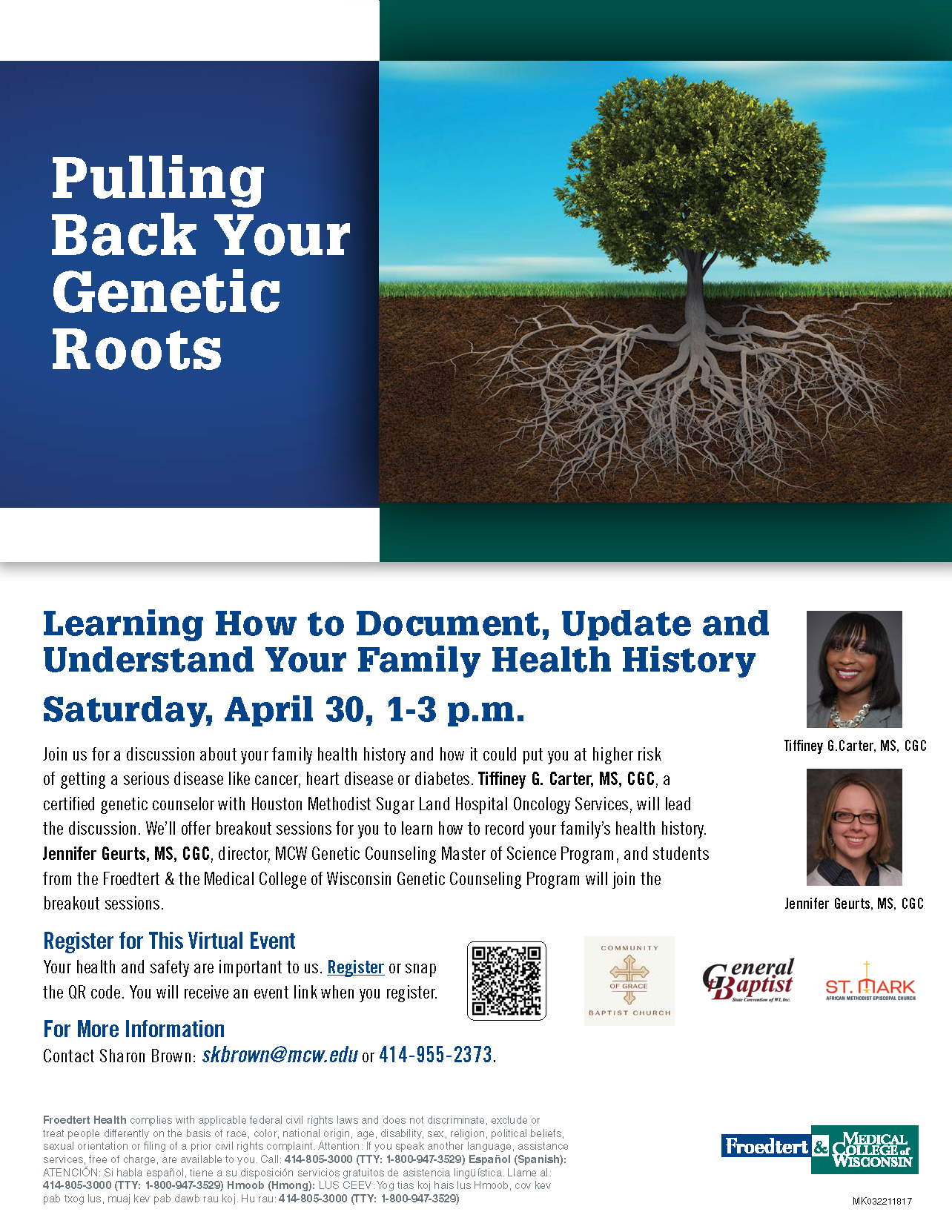 Learning How to Document, Update and Understand Your Family Health History
Saturday, April 30, 1-3 p.m.
Join us for a discussion about your family health history and how it could put you at higher risk
of getting a serious disease like cancer, heart disease or diabetes. Tiffiney G. Carter, MS, CGC, a
certified genetic counselor with Houston Methodist Sugar Land Hospital Oncology Services, will lead
the discussion. We'll offer breakout sessions for you to learn how to record your family's health history.
Jennifer Geurts, MS, CGC, director, MCW Genetic Counseling Master of Science Program, and students
from the Froedtert & the Medical College of Wisconsin Genetic Counseling Program will join the
breakout sessions.
Register for This Virtual Event
Register Here: https://mcw-edu.zoom.us/webinar/register/WN_4WsiiYM7QIKUIcryrpdirg?_x_zm_rtaid=kjqQGmk-TLCFBR5A_HRGnw.1647971833896.9280a65514669ca8752f68d69a1c6740&_x_zm_rhtaid=885 
Your health and safety are important to us. Register or snap the QR code. You will receive an event link when you register.
For More Information
Contact Sharon Brown: [email protected] or 414-955-2373.