Helping Cancer Survivors Thrive: A Look at Equity, Data, and Culturally Responsive Survivorship Programming
June 22, 2022 @ 10:00 am

-

11:00 am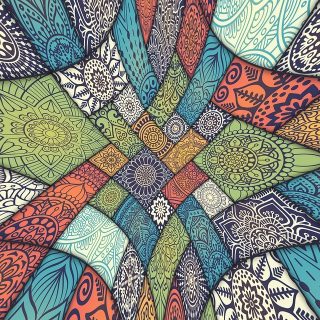 Helping Cancer Survivors Thrive: A Look at Equity, Data, and Culturally Responsive Survivorship Programming
In honor of National Cancer Survivor Month, please join us for a special webinar featuring guest speakers from two member organizations: the Wisconsin Cancer Reporting System (WCRS) and the American Indian Cancer Foundation (AICAF).
Together we'll explore:
Wisconsin's latest cancer survival data, and what the trends tell us.
Strengths and gaps in survivorship care in Wisconsin, and how to improve care for survivors.
The importance of providing culturally responsive survivorship programming for Indigenous survivors and caregivers, including tools to ensure our programs honor patients' cultural needs.
Action steps and in-depth discussion, through facilitated breakout groups.
Plus: We'll review new data resources to inform your cancer survivorship work, and share how you can help promote AICAF's new Indigenous cancer survivor survey.
Why this matters: More people in Wisconsin are surviving cancer than ever before. Learn how we can better understand and serve the diverse needs of this growing population, so that all Wisconsin cancer survivors have the opportunity to thrive.
Misha LaPlante, BA, Bay Mills Ojibwe/Blackfeet
Cancer Programs Project Manager, American Indian Cancer Foundation
Misha LaPlante is a Cancer Programs Project Manager for the American Indian Cancer Foundation. At the heart of what she and so many people in our communities believe is that we are all related, and our health is tied to one another. With this in mind, Misha joined AICAF to address cancer burdens affecting our Indigenous relatives. This role gives Misha the honor of working with cancer survivors, caregivers, and community members on initiatives across the cancer continuum, including prevention, screening, early detection, survivorship, and health equity. Misha feels grateful to work alongside survivors, coworkers, and other relatives who are committed to protecting the health of our community members and generations from systemic problems that impact our healthcare access and overall quality of life. Misha dedicates her work at AICAF to her grandmother, who was a colorectal cancer survivor, and all of our relatives who are affected by cancer.
Hayley Tymeson, MPH
Epidemiologist, Wisconsin Department of Health Services
Hayley Tymeson is the epidemiologist for the Wisconsin Cancer Reporting System, the population-based cancer registry for Wisconsin, housed at the Wisconsin Department of Health Services. Through her work, Hayley helps advocates use, explore, and understand the available data to better monitor cancer-related trends and identify priority populations. Her analysis and guidance was instrumental in updating Wisconsin's statewide cancer survival report, to be released this June.
Lindsey Petras, MSN
Cancer Programs Manager, American Indian Cancer Foundation
Lindsey Petras is the Cancer Programs Manager for the  American Indian Cancer Foundation and has a Masters Degree in Nursing Education. Lindsey previously worked for the Bad River Band of Lake Superior Chippewa Indians in their clinic in various roles. One of her main focuses while working at Bad River was to reduce the cancer burden in the community. She thoroughly enjoyed her work and after having a son and taking some time off, Lindsey felt a pull to return to the good work of reducing cancer burdens in Indian Country. This pull brought Lindsey to AICAF. She chose to work for AICAF because they strive to eliminate cancer burden in Indian Country on a national level. Lindsey feels privileged to work with a talented team of professionals, and within the Indian Community as a whole.
Alexandria Cull-Weatherer, MPH
Outreach Specialist, Wisconsin Cancer Collaborative
Alexandria Cull Weatherer is an outreach specialist with the Wisconsin Cancer Collaborative. She focuses on cancer survivorship, as well as vaccination for cancer prevention. She is an immunization, prevention, and survivorship advocate with prior experience at the Wisconsin Department of Health Services and the International Vaccine Access Center at the Johns Hopkins Bloomberg School of Public Health. Her work includes the recent assessment of cancer survivorship care services across Wisconsin, which identified strengths and opportunities for improvement.