El Cancer Claro y Sencillo (Cancer Clear and Simple Workshop)
April 14, 2022 @ 4:00 pm

-

6:00 pm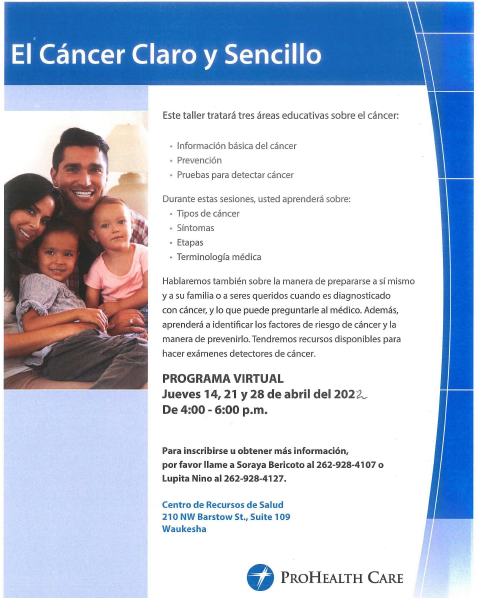 The workshop will cover three main educational areas about cancer: Cancer Basics, Cancer Prevention and Cancer Screening. During these sessions, participants will learn the most common types of cancer, symptoms, stages, common medical words, how to prepare yourself and your family or loved ones when receiving a cancer diagnosis and what to ask to a doctor. Additionally, you will learn how to identify cancer risk factors and ways to help prevent cancer. Cancer screening enrollment and resources for women will be available.
For information and registration call at 262-928-4127 or 262-928-4107
Workshop will be in Spanish and  materials will be provided.