The Wisconsin Comprehensive Cancer Control Program's staff represent a range of experience and expertise, providing a diverse set of skills to address the burden of cancer in our state. 
Sarah Kerch, MPH
Program Director
skerch@uwcarbone.wisc.edu
608-262-8599
Sarah Kerch serves as the Program Director, guiding the direction of the WI CCC Program and the WI Cancer Council. In this role, Sarah serves as the public health, visionary, and team leader for the program and the partnership. She oversees the development of the Wisconsin Comprehensive Cancer Control Plan and uses her skills in strategic planning, partner facilitation, and program management to ensure a strong infrastructure that supports cancer control work throughout Wisconsin. Sarah began her career in public health at the WI CCC Program before receiving her Master of Public Health from the University of Illinois at Chicago in 2012. During her time in Chicago she gained experience in the development and evaluation of community-based strategies to address maternal and child health disparities, as well as the growing impact of chronic disease.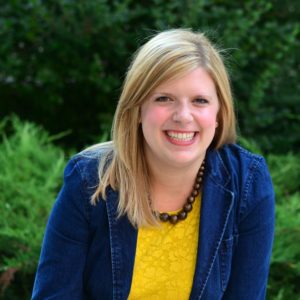 Allison Antoine, CHES
Project Coordinator
antoine2@wisc.edu
414-219-7836
Allison serves as the Project Coordinator for the Centers for Disease Control and Prevention Colorectal Cancer Control Program, which is a project of the WI CCC Program. In this role, Allison provides technical assistance and support to nine partner health systems working to implement evidence-based interventions to increase colorectal cancer screening rates for underserved patients in Wisconsin. Allison is located in Milwaukee and works out of the Center for Urban Population Health, which is a partnership supported by UW School of Medicine & Public Health, UW Milwaukee, and Aurora Health Care. Allison has a BS in Community Health Education and Spanish from UW-La Crosse and is currently enrolled in an accredited MPH program through the Medical College of Wisconsin. She is a Certified Health Education Specialist and has prior experience working for local non-profits focused on reproductive health and other cancers.
Courtney Harris, MSW
Policy Coordinator
charris2@wisc.edu
608-262-7285
Courtney serves as the Policy Coordinator, working with partners on the Wisconsin Cancer Council's Policy Committee to develop and implement the WI CCC Program policy agenda and action plan. She also provides policy-related education, technical assistance, and support to the WI CCC Program, monitors cancer-related policy issues at the state and federal level, and serves as the liaison with the WI Department of Health Services Chronic Disease Prevention area. Courtney received her Master of Social Work from UW-Madison in 2012 and has a passion for increasing access to health care and health information. Prior to joining the WI CCC Program team, she worked in Austin with the Texas Health and Human Services Commission. During this time, she worked with partner organizations to connect Texans to services and served as a policy analyst for the State's food, cash, and medical assistance programs.
Carrie Kilman, MFA
Communications Specialist
cakilman@wisc.edu
608-261-1048
Carrie helps us communicate with partners, WI Cancer Council members, and the public through a variety of channels, including our website, newsletter, and social media. As our "storyteller in residence," Carrie helps the WI CCC Program share the stories behind our work and equips our partners and members with tools for sharing stories and other vital information with their own constituencies. Carrie has an MFA in creative nonfiction from Goucher College, plus 15 years of experience as a feature writer, editor, and nonprofit communicator for organizations such as the Southern Poverty Law Center, the Wisconsin Humanities Council, and the Wisconsin Historical Society Press.
Noelle LoConte, MD
Principal Investigator
ns3@medicine.wisc.edu
608-263-7502
Dr. LoConte is an associate professor of medicine at the University of Wisconsin. She completed medical school at the University of Illinois at Chicago, then did her internship in internal medicine at the University of Wisconsin. Dr. LoConte completed her internal medicine residency at Oregon Health Sciences University in Portland. She has also completed fellowship training in both medical oncology as well as geriatrics, and is one of the few physicians practicing in the Midwest with such dual training. She joined the faculty of the UW Carbone Cancer Center in the summer of 2006. Dr. LoConte is the Principal Investigator for multiple federal grants and serves on the American Society of Clinical Oncology's Prevention Committee. Dr. LoConte's clinical interests are in gastrointestinal cancers, as well as cancer of any type in the older adult.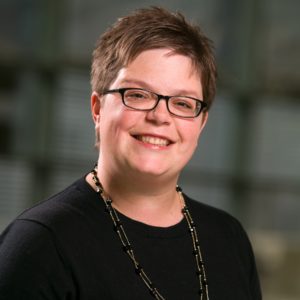 Michelle Moreau, BA
Community Outreach Specialist
mlmoreau@uwcarbone.wisc.edu
608-265-9129
Michelle serves as the Community Outreach Specialist for the WI Comprehensive Cancer Control Program. She works with partners around the state to identify ways to collaborate in order to address the burden of cancer in Wisconsin. Most recently, she has been working with schools to use policy change to create healthier environments through training and technical assistance support. Working on the updated WI Comprehensive Cancer Control Plan 2015-2020 is another way that she's been working to bring partners together. Prior to joining the team, Michelle worked at the American Cancer Society as the Cancer Prevention & Detection Manager where she worked with communities, schools and employers to create environments that support health and wellness.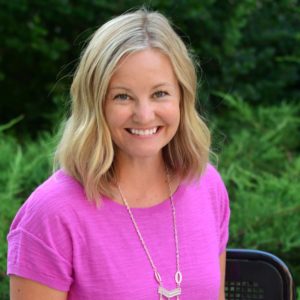 Sarah Mroz, MPH
Outreach Program Coordinator
scmroz@uwcarbone.wisc.edu
608-262-2774
Sarah leads activities related to a National Cancer Institute grant to conduct an environmental scan of HPV vaccine activities in Wisconsin. She is also the facilitator of the Wisconsin Breast Cancer Task Force, a coalition dedicated to improving breast cancer screening rates in the state. She coordinates all activities of the Task Force including coalition building, meeting facilitation, information exchange and project development and implementation. Sarah has worked in cancer control since 2010. She received her BA in Sociology and Religious Studies and her Master of Public Health from the University of Wisconsin-Madison. Prior to working with WI CCC Program Sarah worked in the field of pain management and as a patient advocate.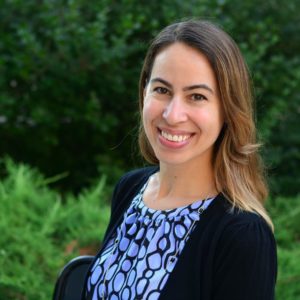 Tina Pap
Program Specialist
tvpap@wisc.edu
608-265-9322
Tina serves as the Program Specialist for the WI Comprehensive Cancer Control Program. She provides meeting and event support to the WI CCC Program, in addition to overall administrative assistance to the WI CCC Program Director and team. In this role, Tina helps organize and manage the member database and provides support to the communication specialist and other team members in communicating with the WI Cancer Council members. Prior to joining the team, Tina worked at the University of Iowa as an Undergraduate Studies and Outreach Coordinator, where she worked with students and faculty on events, marketing, and outreach.